Generator DENYO DCA-150ESK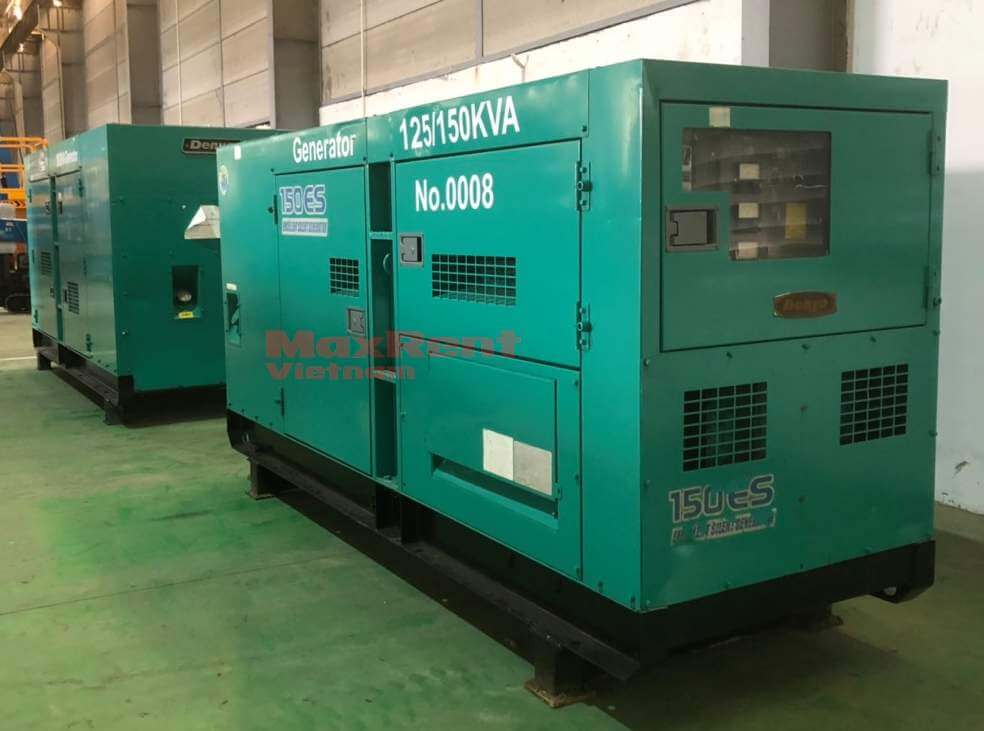 Feature: 
Powerful (our rating: 125/138KVA)
– Denyo DCA-150ESK operates strongly with a capacity of 125/138KVA, bringing high work efficiency, meeting the demand for electricity in industrial parks.
Komatsu-SA6D102E-2-D (strong and durable)
– The generator uses Komatsu-SA6D102E-2-D oil engine, strong and durable, fully meeting the capacity used for many different fields.
Fuel saving
– The machine uses Diesel oil to operate to help save fuel compared to conventional gasoline engines. In addition, the large oil tank capacity and low fuel consumption allow the machine to run for many hours continuously.
Sturdy case
– The durable, noise-proof case with good resistance to environmental conditions helps the generator inside have a long life, less damage
MAXRENT VIETNAM CO., LTD specializes in providing and leasing equipment such as scissor lift, boom lift, mini crawler crane, forklift, generator; and construction machinery such as drilling machines, vacuum cleaners, water pumps, …