Boom Lift 20m – HA20RTJ – Haulotte (Rough Terrain Articulating Booms)
Boom lift HA20 RTJ has a working height of 20.6m and a platform height of 18.6m. The vehicle has the ability to approach the working position with obstacles or obstacles easily or conveniently to perform operations in the narrow angle area.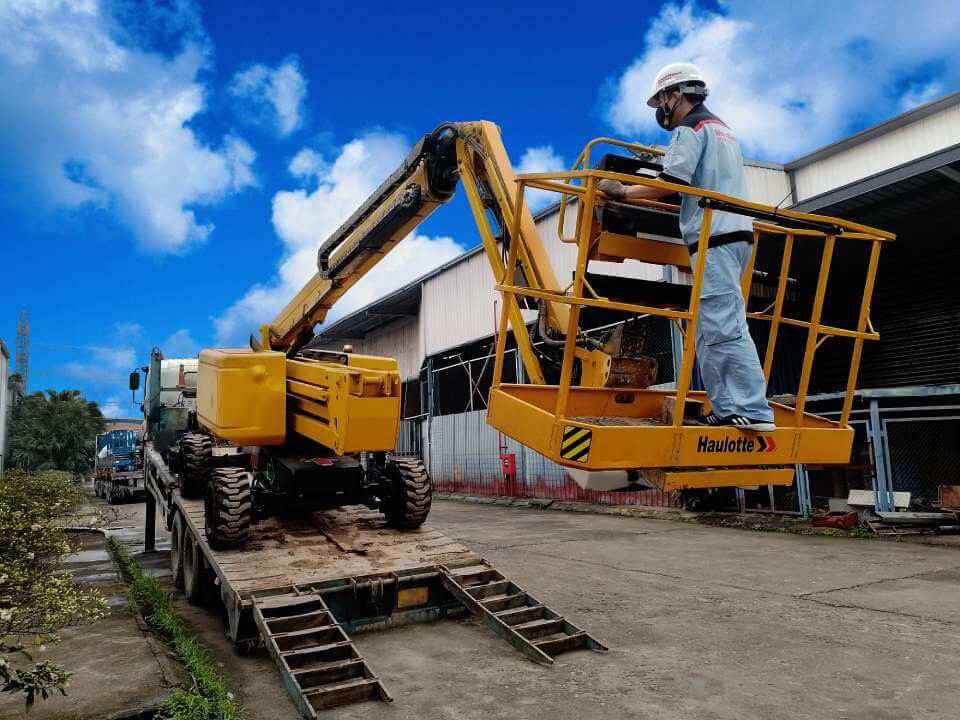 Features:
High performance and easy to use
The speed of lifting to a working height of 20m is less than 1 minute, reaching the work area quickly and efficiently.
Easy to transport, durable, capable of working on rough, steep terrain.
Equipped with a tilt alarm system to warn and automatically stop working when it is not safe.
MAXRENT VIETNAM CO., LTD specializes in providing and leasing equipment such as scissor lift, boom lift, mini crawler crane, forklift, generator; and construction machinery such as drilling machines, vacuum cleaners, water pumps, …