Boom Lift 12m – HA12IP – Haulotte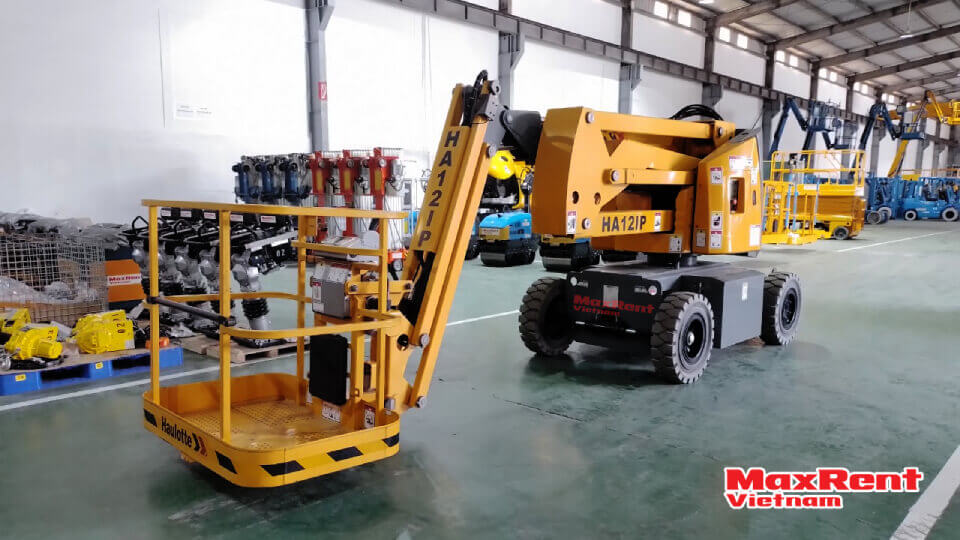 Feature
The HA12IP boom lift is one of the outstanding products of Haulotte. This boom lift is designed to meet the needs of construction, repair, installation, and maintenance of electrical systems, pipelines, and structures.
With a working height of up to 12 meters, the HA12IP boom lift can transport people and materials to high positions in buildings or on the ground. This equipment is equipped with a range of advanced features to improve work efficiency and safety for users.
One of the standout features of the HA12IP is its self-balance system. When operating on uneven surfaces, this system will automatically adjust the device's angle to ensure safety for users. This is especially important in industrial applications where uneven surfaces are common.
A control system is also integrated into the HA12IP helping users easily operate the device. This system includes a central control unit and a simple control unit to help users easily perform operations such as moving and rotating the lift in space.
With a maximum lifting capacity of up to 450kg, the HA12IP can transport a variety of different materials, from tools to building materials.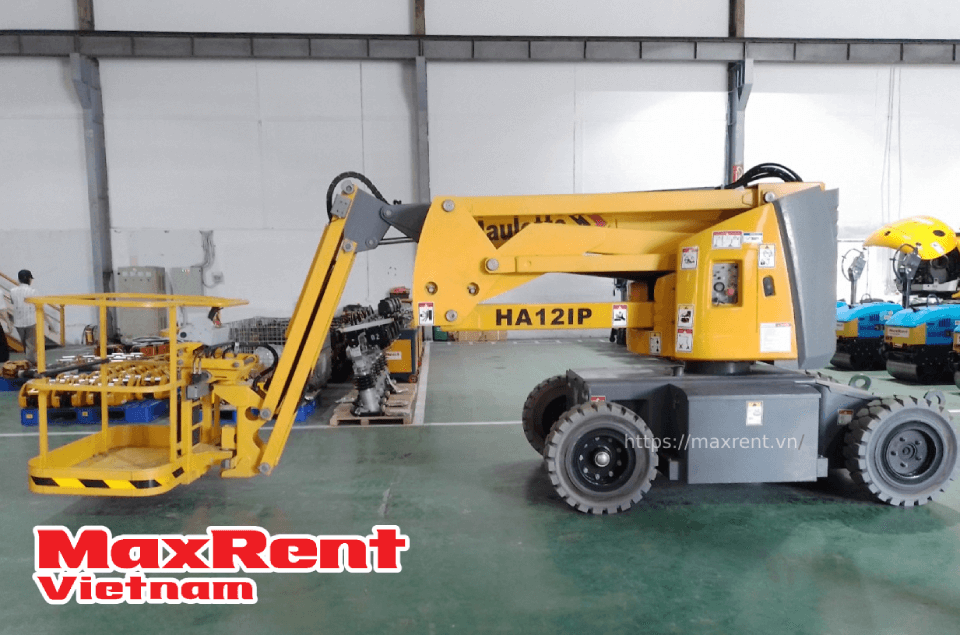 Application
Installation, maintenance, and repair of electrical systems, lighting, and air conditioning.
Construction and building projects: accessing high places, placing construction materials, or performing tasks such as painting, plastering, and structural installations.
Maintenance and cleaning of high areas such as ceilings, roofs, windows, air vents, and ventilation systems.
Events and exhibitions: installation of lighting systems, hanging advertising banners