Scissor Lift 14m – Compact 14 – Haulotte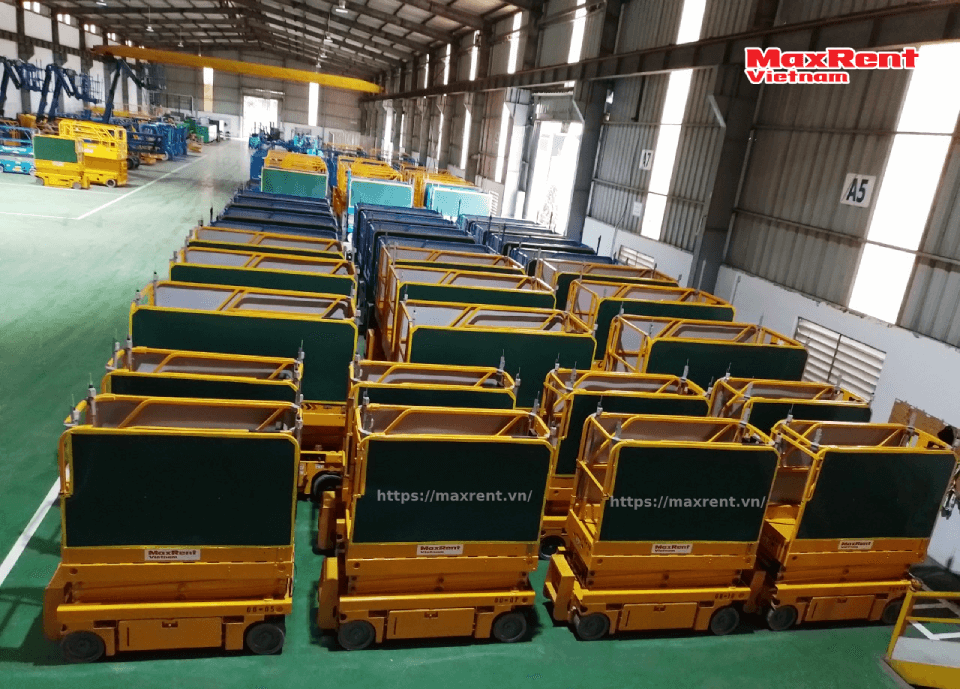 SCISSOR LIFT is a sort of vertical lifting manlift with an average height of 5 m to 20 m with the main function of lifting people up to reach the working position, replacing many other equipment such as scaffolding, ladders, etc
Features of Scissor lift Compact 14 – Haulotte:
Manufactured by famous modern standard technology of France, the Compact 14 – Haulotte scissor lift is highly appreciated in terms of quality.
Smart design: lifting frame in the shape of an "X" or a scissor, an internal hydraulic system creates pressure to lift and lower easily, when not in use, it can be folded.
The scissor lift is designed with a wide extendable lifting basket and a sturdy lifting shaft to help workers work comfortably and safely.
With 4 flexible compact wheels, the car can be moved to the workplace easily, to help work more efficiently and save time.
Using the main power source is electricity, which helps users operate it smoothly, without making noise, producing emissions, completely environmentally friendly and suitable for crowded working environments.
Making maintenance and replacement parts also become easier.
Applications of the Compact 14 scissor lift – Haulotte:
Installation and maintenance of power lines and pipes in high places
Loading and unloading products, transporting people – objects – equipment to high places
Cleaning glass in high-rise buildings
Installing banners, billboards
Pruning tall trees