Personal Lift 11m – GTWY11-1300AC – Dingli
PERSONAL LIFT has a very compact design, which can work in tight places. The machine uses multi-storey pillars to help it fold up when it needs to be stored or moved to a tight space.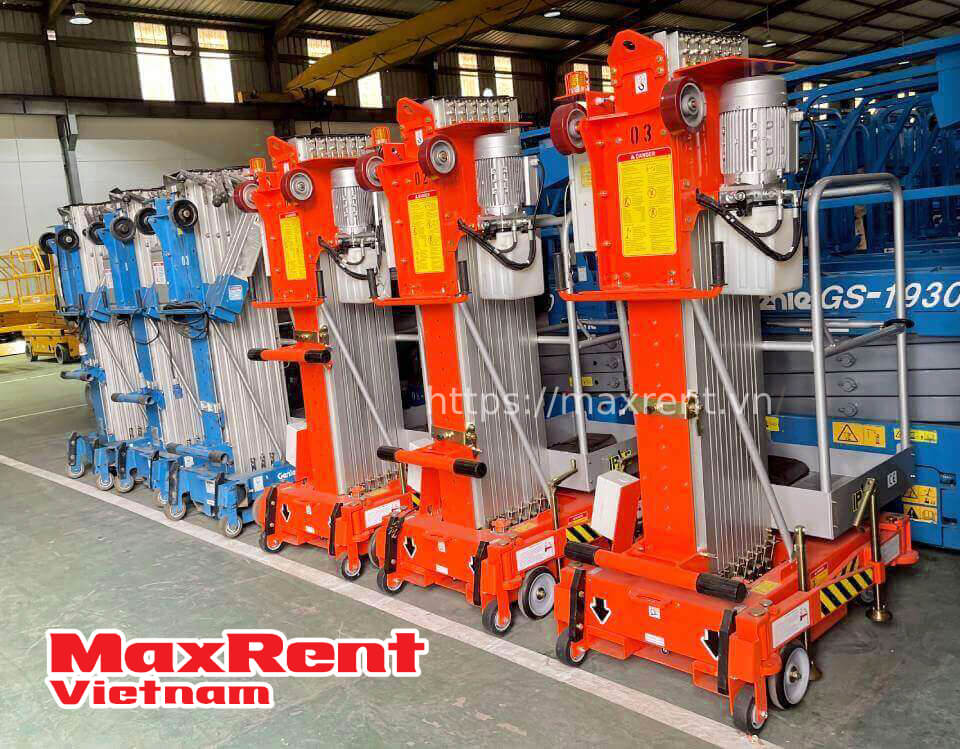 Personal lift helps inspect and maintain things on high place:
Electrical system, lighting system.
Ventilation system.
Gas system.
Personal lift Dingli has advantages such as:
Compact
Easy to operate.
Safe for operators.
MAXRENT VIETNAM CO., LTD specializes in providing and leasing equipment such as scissor lift, boom lift, mini crawler crane, forklift, generator; and construction machinery such as drilling machines, vacuum cleaners, water pumps, …