Movable Elevating Scaffold 4500 mm – US-25SA – Nippon
1. What is movable elevating scaffold?
Movable Elevating Scaffold is an equipment that helps to work at high places, it can be moved flexibly on wheels to other locations easily without causing noise or emissions.
It can be ideally used on flat and sturdy terrain to support tasks such as factory cleaning and elevator construction.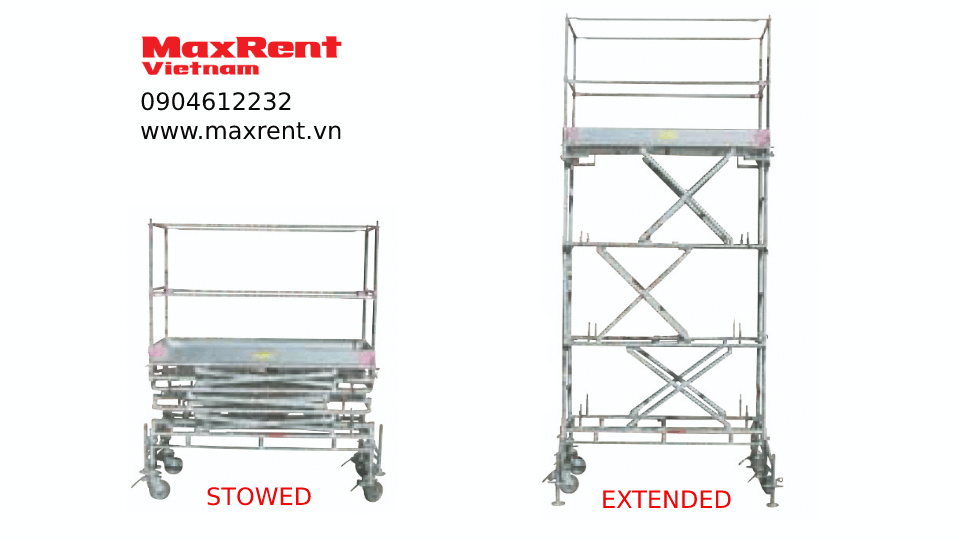 2. Structure of Movable Elevating Scaffold US-25SA
Scaffold body frame: 3 frames, 3 diagonal pairs.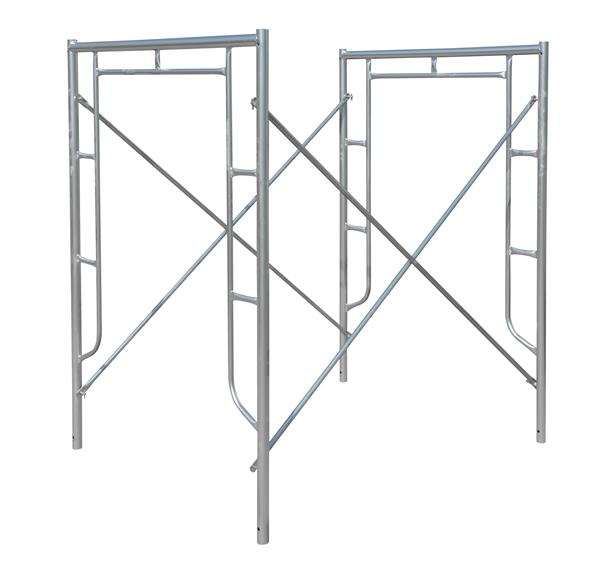 Working platform: construction workers can stand on or load items to work (Should use a locking tray to achieve the highest level of safety).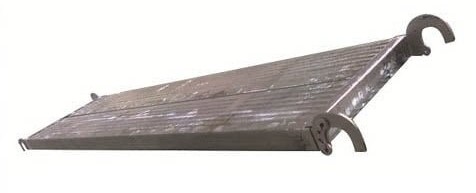 Wheels: 4 wheels mounted at the base of the scaffold to move it from one place to another. The wheels have locks to keep the ladder from slipping during construction.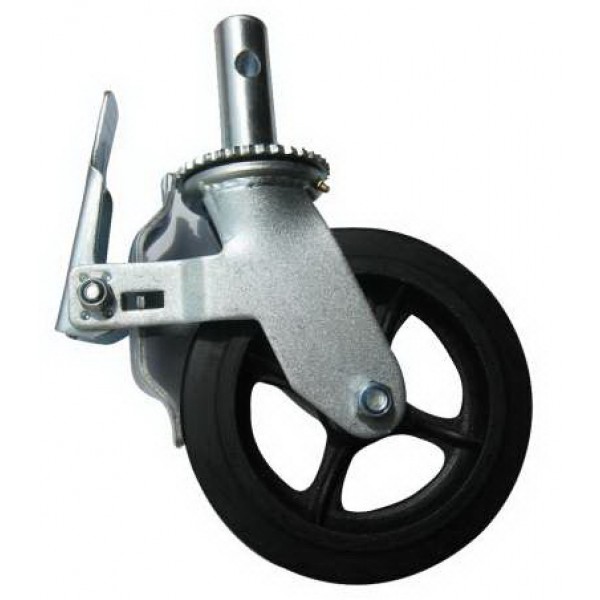 Support legs: Lock the scaffold.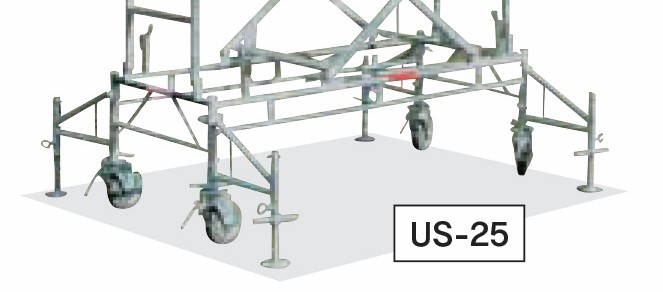 Railing: Keep the workers safe.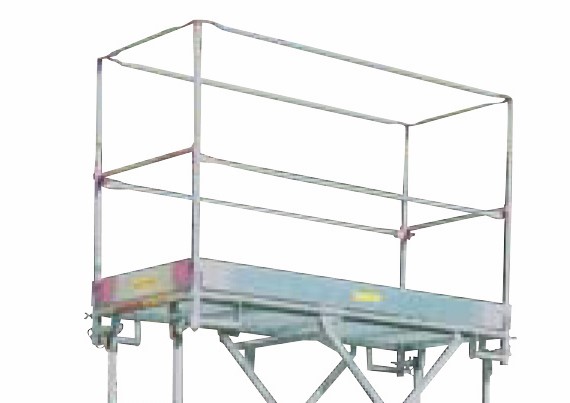 3. Advantages and disadvantages of Movable Elevating Scaffold US-25SA
3.1. Advantages of Movable Elevating Scaffold US-25SA
Installation and dismantling become easy and quick, does not require high technology.

Move flexibly without having to disassemble and reassemble.

Compact size helps it to easily transport and store.

Simple to use and increase work efficiency, save costs…
3.2. Disadvantages of Movable Elevating Scaffold US-25SA
Most optimal only in flat terrain…

Limited working space. 

Limited working height: The higher the mobile scaffolding, the more unsafe it is when working.
Explore more: 
MAXRENT VIETNAM CO., LTD specializes in providing and leasing equipment such as scissor lift, boom lift, mini crawler crane, forklift, generator; and construction machinery such as drilling machines, vacuum cleaners, water pumps, …