Machine Roller 5t – SD50F & SH-05 – Eagle Jack
MACHINE ROLLER makes moving heavy equipment and machinery easier than ever. They are suitable for moving heavy loads such as changing factory structures or maintaining machinery.

Feature
Equipped with high quality urethane rollers to enhance durability and prevent damage to the substrate
In the middle of the base of the roller, there is a radial hole, to facilitate the fixation of heavy objects and the roller when moving.
Light weight (only from 5kg) so it can be carried easily
When changing direction when traveling, EAGLE suggests using a dwarf hydraulic cylinder or a hydraulic foot jack that can be simply matched to the height of the roller.
With standard type rollers, the rubber base of the roller can be tilted 4 degrees so moving heavy equipment becomes more stable.
Rollers need to be changed periodically, patching them can be changed easily
EAGLE uses the same type of rollers for the low and standard rollers, so the cost of replacing the rollers will be significantly reduced.
Note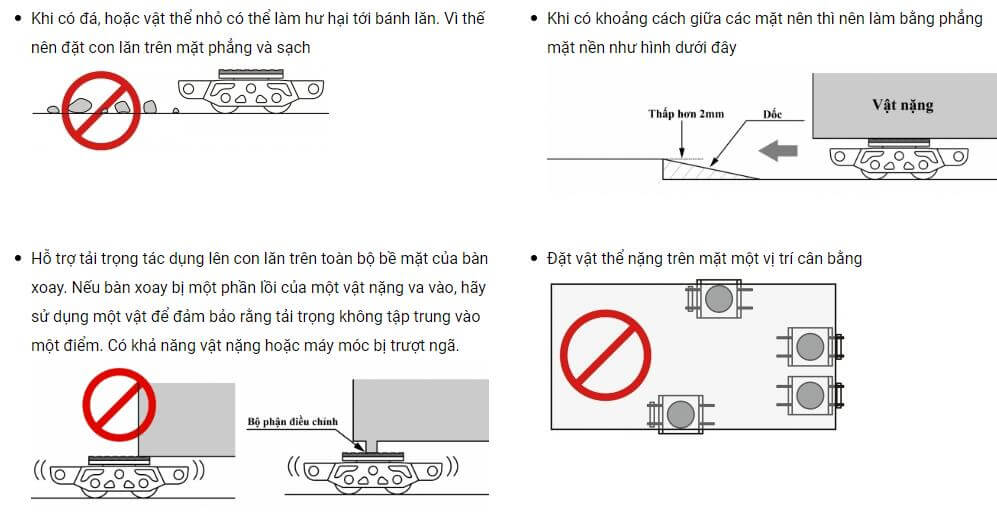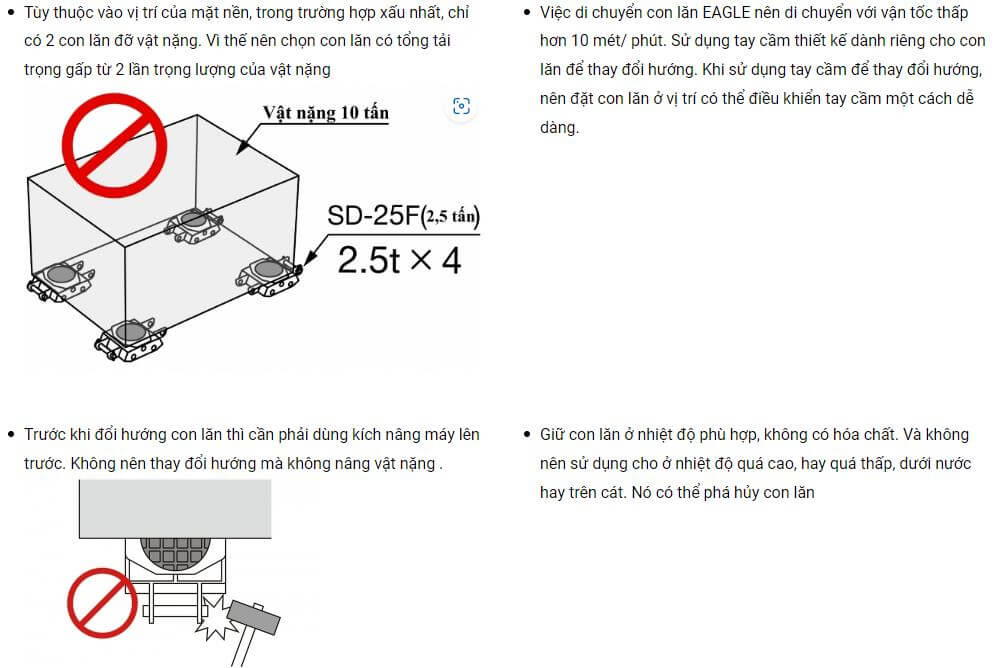 MAXRENT VIETNAM CO., LTD specializes in providing and leasing equipment such as scissor lift, boom lift, mini crawler crane, forklift, generator; and construction machinery such as drilling machines, vacuum cleaners, water pumps, …