Diamond Core Drill – DD200 – Hilti

Features
Air-cooled, heavy-duty drive unit with three-speed gearing and convenient controls.
Optional BL quick-release connection lets you change core bits in seconds – no tools required (keyless system)
Designed for versatility – suitable for an extremely wide range of applications.
Extremely sturdy, robust design
Power control LED – shows even inexperienced users how to achieve the optimum drilling speed and maximize core bit life.
Applications
Penetrations for ducts, pipes and cables
Openings for ventilation
Stitch drilling for breaches
Coring holes for service entries
Coring holes in ceilings, walls and floors without hammering and vibration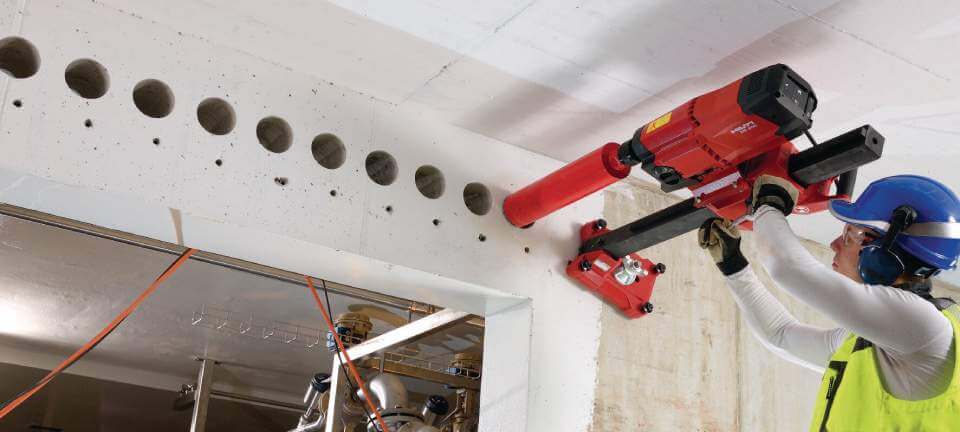 MAXRENT VIETNAM CO., LTD specializes in providing and leasing equipment such as scissor lift, boom lift, mini crawler crane, forklift, generator; and construction machinery such as drilling machines, vacuum cleaners, water pumps, …